We are looking forward to meeting you if you are passionate about the world of IT systems, we love technology and innovation and we want to find people who are as passionate as we are. If you are passionate about the cloud world, application development, IT infrastructure management, biometrics, the metaverse... Send us your CV! We are looking for you!
Digital transformation has enabled thousands of people to work from home in the last year.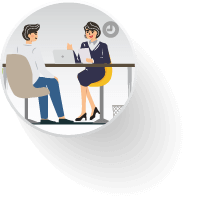 01
Listening to the customer
We understand the client's needs with an interview to define the necessary profile, not only the technical cv required for the position, but also the competency and psychological profile needed.
02
Recruitment
Once the profile has been defined, we start the internal recruitment process to see if we have any of our technical specialists available who meet the above requirements.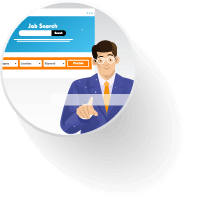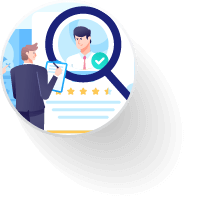 03
Selection
The selection and incorporation process is carried out first hand with our team of psychologists and the Technical Department to validate technical competencies.
04
Development
A common training plan with the customer's needs is built with each employee and a development plan is proposed so that he/she never falls behind at a technical level.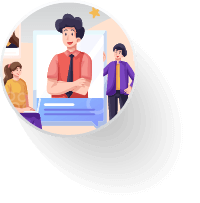 79
Need help
Boston Consulting Group found that 79% of companies in the sector have asked suppliers for help in digital transformation.
17
Free support
In addition, 41% have requested free support for more processes or additional services.
47
Incentidumbre
In view of the uncertainty, 47% requested longer payment terms, and 45% requested a reduction in budgets.
ARE YOU PASSIONATE ABOUT TECHNOLOGY?
If you are passionate about technology and innovation, this is your place, because the value of a company is created by people, you create it.