XaaS service model
Technology, whatever it is, as a service: we take care of the solutions while organizations take care of their business.
We also have the perfect combination of services to create complete architectural models between disruptive and traditional technologies.

What is our portfolio? Back to basics!
We cover the entire IT process, that is, from the infrastructure to the end user. In each of the pillars we offer all the associated services: consulting, implementation, migration, managed services, incident resolution... 100% outsourced.
Dynamic infraestructure
MultiCoud - OnPrem (Public, Private, Hybrid)
Hyperconvergence
Networking
Data
management
BackUp - BaaS
Disaster Ricovery
DRaas,
Business Continuity
Digital
workspace
WaaS
DaaS/ VDI
Biometrics
Digital signature

Our methodology: Journey to the future
We have our own methodology for transforming all of a company's IT processes that we call 'Journey to the Future'.
Through this methodology, a 3-year master plan is designed in which the client defines where and how they want to reach the objective.
From that point on, every project, large or small, must be aligned with the defined 'Journey to the Future', which may undergo variations and adjustments over the three years.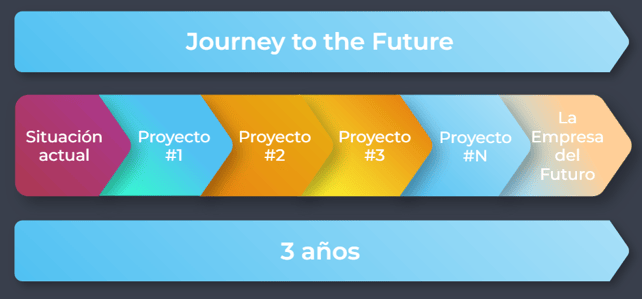 Why us?
With more than 20 years of experience in the industry, Serban Group is the perfect partner to solve the challenges of technology managers in large companies in today's complicated IT landscape.
We solve problems for the entire IT architecture surrounding virtualization and the hybrid world of digital work environments, both in access to corporate apps, as well as security, digital identity and infrastructure.